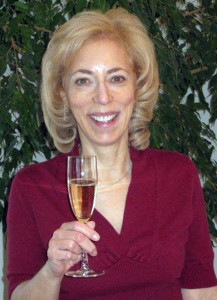 Wine and spirits expert Becky Sue Epstein is also an experienced editor, broadcaster and consultant in the fields of wine, spirits, food and travel. Currently based in New England, she holds several positions requiring a substantial amount of (mainly enjoyable) worldwide travel:
Founding Director, Provisions Press: Lifestyle books to make your life simpler, easier, more fun.
In between trips, tastings and events, Epstein writes books. Her award-winning cookbook The American Lighthouse Cookbook(Sourcebooks/Cumberland, co-written with Chef Ed Jackson) came out last year. Her second book is an entirely new update of the classic kitchen reference Substituting Ingredients (Sourcebooks) is a classic, both as print and ebook.