Interested to experience the wines at this event, as I arrived the first thing I noticed was the heady scent of…cedar mulch. And the chirping of crickets. And the bright blooms of tulips and azaleas: I was at the Boston Flower and Garden Show.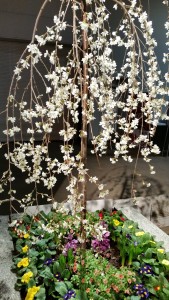 Having left my house in mid-March today with four-foot snowdrifts still guarding the driveway, I was thrilled find myself suddenly transported to the middle of May at this exhibition.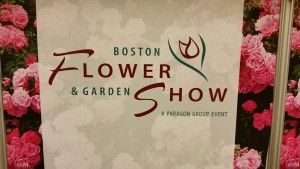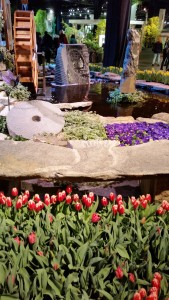 With all these blooms, it took some time for me to tear myself away and go over to the wine sampling area. Remember when Boston was too Puritanical to think about alcohol at public events? Luckily, that's over. In fact, Pop Crush California wines and a Rosatello Italian sparklerare actually sponsors of the show this year. And they gave out samples. The Pop Crush red was fine, the white a bit sweet, in a popular way – acidified but pleasant. The light sparkling Rosatello rose turned out to be "partially fermented" which I hope meant that the sweetness was natural. (No reps for the wines were there to ask.)
Given the venue, I think these should be easy to sip while discussing flowers and gardens with friends. Wine by the glass is for sale at concession stands, but I'm not sure if you can wander around the exhibits with a glass of wine at the show…yet.