When the warmth of the sun banishes autumn's cool air, and the evening is just beginning, here is the second of three suggestions on what to pour into your glass to extend the feel of summer.
The day I got a bottle of G'Vine Floraison gin I took it to a cocktail party and my friend Marti was already there using her own bottle to make French 75s – way to go, Marti!
This is a lighter gin, tending toward complex and floral, and it comes from France's Cognac region.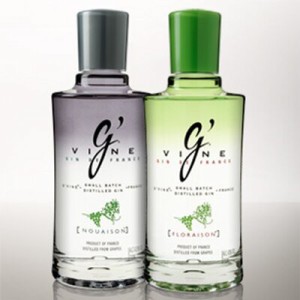 G'Vine is made with the same grapes used in cognac – as well as a distillation of the grape flowers, and other botanicals like coriander, cassia bark (aka cinnamon), peppery cubeb berries, green cardamom, licorice, ginger, nutmeg , lime and a bit of the classic juniper for flavoring, too.
More delicate than many gins, this has aromas evocative of flowers and fruits more than the tanginess usually associated with gin. Simply combine it with lime and tonic for a summery G&T.