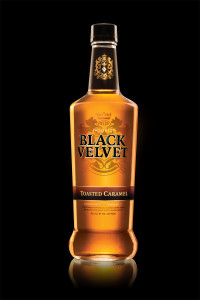 If someone ever asked me to choose between salty and sweet treats, I couldn't: I like both. Together, if possible. Like buttery caramel. And salted, sweet nuts. And Toasted Caramel whisky.
Well, the aroma on this whiskey is so sweet and buttery, and the flavor was so purely toffee-caramel, that I had to look at the bottle to see if it really was whiskey. It was: 70 proof.
"This is going to disappear over Thanksgiving weekend," was my first thought after tasting it. I could imagine at the end of the evening, when everyone was craving a very small treat, there would be small pours…and then more small pours. Over ice, or not. And the richness of the flavors would stand up to any hearty dishes we had just finished.
Sure enough, that's what happened.