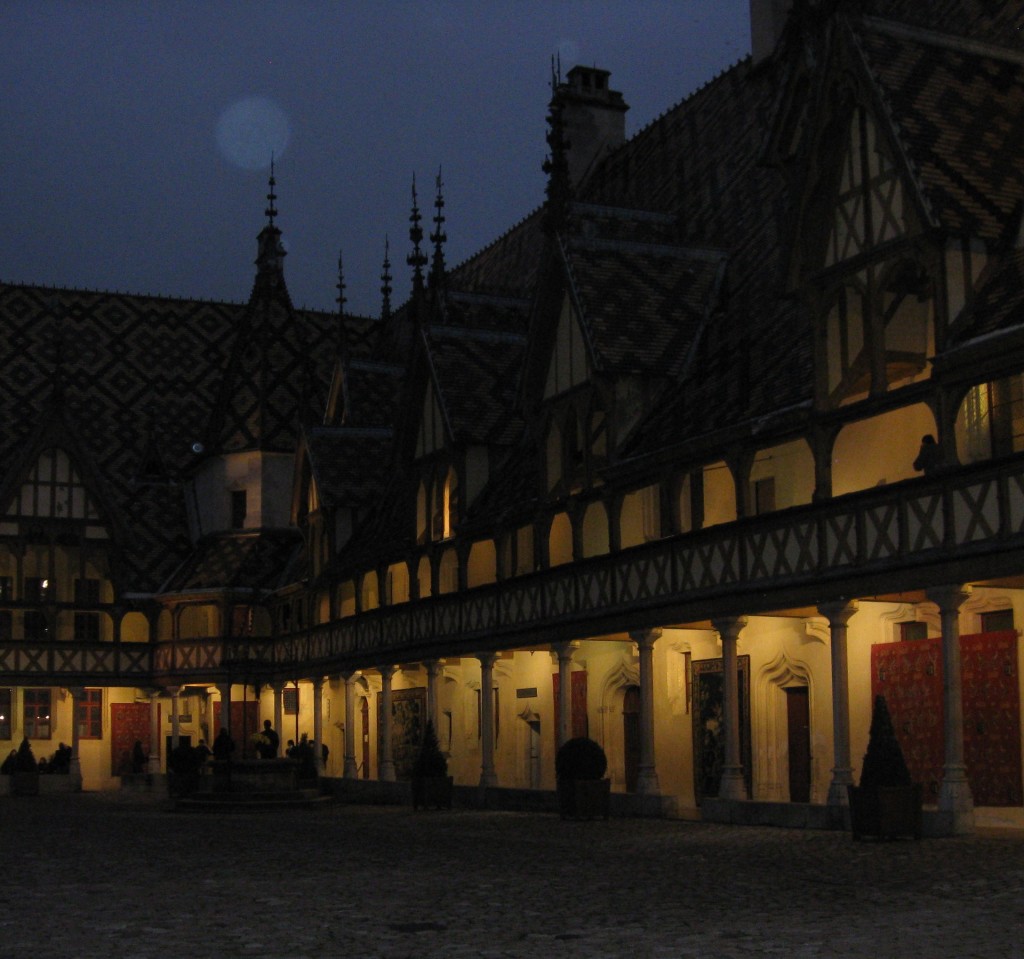 Venerable Hospices de Beaune is the oldest charitable auction in the world, founded in 1859 – though the hospital it benefits dates from 1443. The event is also important because the auction prices are said to set market levels for the new vintage of top-tier Burgundy wines, each year.
I do love the walled, old city of Beaune. It's brisk and medieval-feeling in the early dusk of November day when the Great Auction has just finished. Market stalls are bustling, lively entertainers sing and dance, and the lanes are filled with European tourists snapping up local artisanal foods: rich parsleyed hams, ultra-fresh crunchy-crusted breads, spiced honey-cakes. Alas, not for me, this year.
So I was pleasantly surprised when I received an invitation to taste some of the Hospice de Beaune wines from earlier years, as Christie's (which took over the auction a few years ago) toured several US cities this fall. In Boston, we tasted at the First Republic Bank, so you can imagine it was a pretty haute crowd. Maybe next year I'll get back to Beaune…
There were about 20 wines, mainly from 2009 and 2005, but with a few intermediate vintages too. My favorite reds were two of the 2005s: the Beaune 1er Cru, Cuvée Nicolas Rolin, and the Pommard 1er Cru, Cuvée Dames de la Charité. The whites were wonderful, notably the easy-drinking (are you allowed to say that about Burgundy?) 2007 Pouilly-Fuissé, Cuvée Françoise Poisard, and the beautifully balanced 2009 Corton-Charlemagne Grand Cru, Cuvée François de Salins.